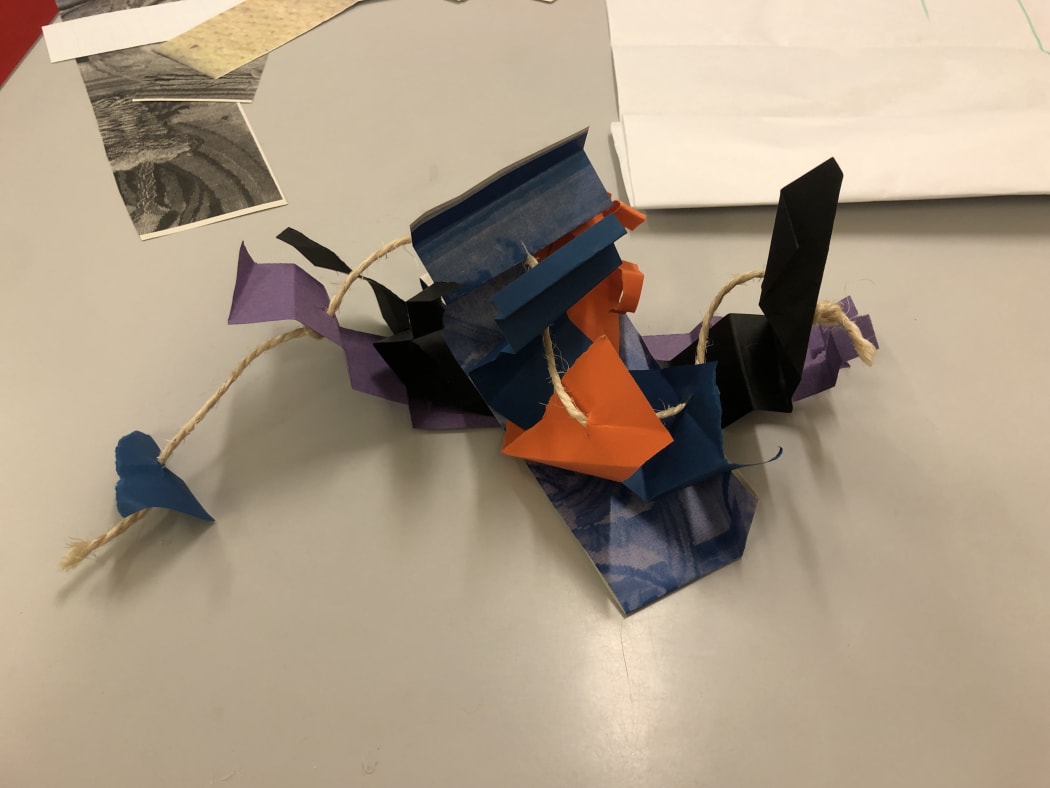 "I would use all of them as I thought they were all effective..."
-staff at St. Vincent's Catholic Primary School
We had a productive Continuous Professional Development (CPD) workshop early this month with members of staff at St. Vincent's Catholic Primary School in Mottingham. Led by artists Veronika Neukirch, Richard Court and Haffendi Anuar,. Staff created sculptures and drawings and learned creative approaches and techniques that can be utilised in their classrooms.
The workshop is part of our 'Art Therapy and Wellbeing in Schools Project' and is generously funded by Mottingham Big Local.
The project is about supporting primary school children with their emotional wellbeing through art therapy using the gallery's exhibitions and collections as a stimulus for therapy. It also supports teachers through wellbeing activities and CPD events that are run by professional artists.
Therapy sessions at the schools are led by Elaine Homer, a UK HCPC registered art psychotherapist. She facilitate individual and group art therapy to enable people to express through art what may be difficult in words. Elaine works with young people and adults within the Health and Care Professions Council's Standards of conduct, performance and ethics.
To read more on the project, please click HERE.
Do reach out if you are interested in such workshops for your organisation.
Our email is info@geraldmooregallery.org
Photos: Veronika Neukirch and Haffendi Anuar
#arttherapyforkids #supportteachers #teacherswellbeing #artsandhealth #outreach #geraldmooregallery #cpd #artcpd #wellbeing #biglocal #mottinghambiglocalrefocused #mottingham #southeastlondon