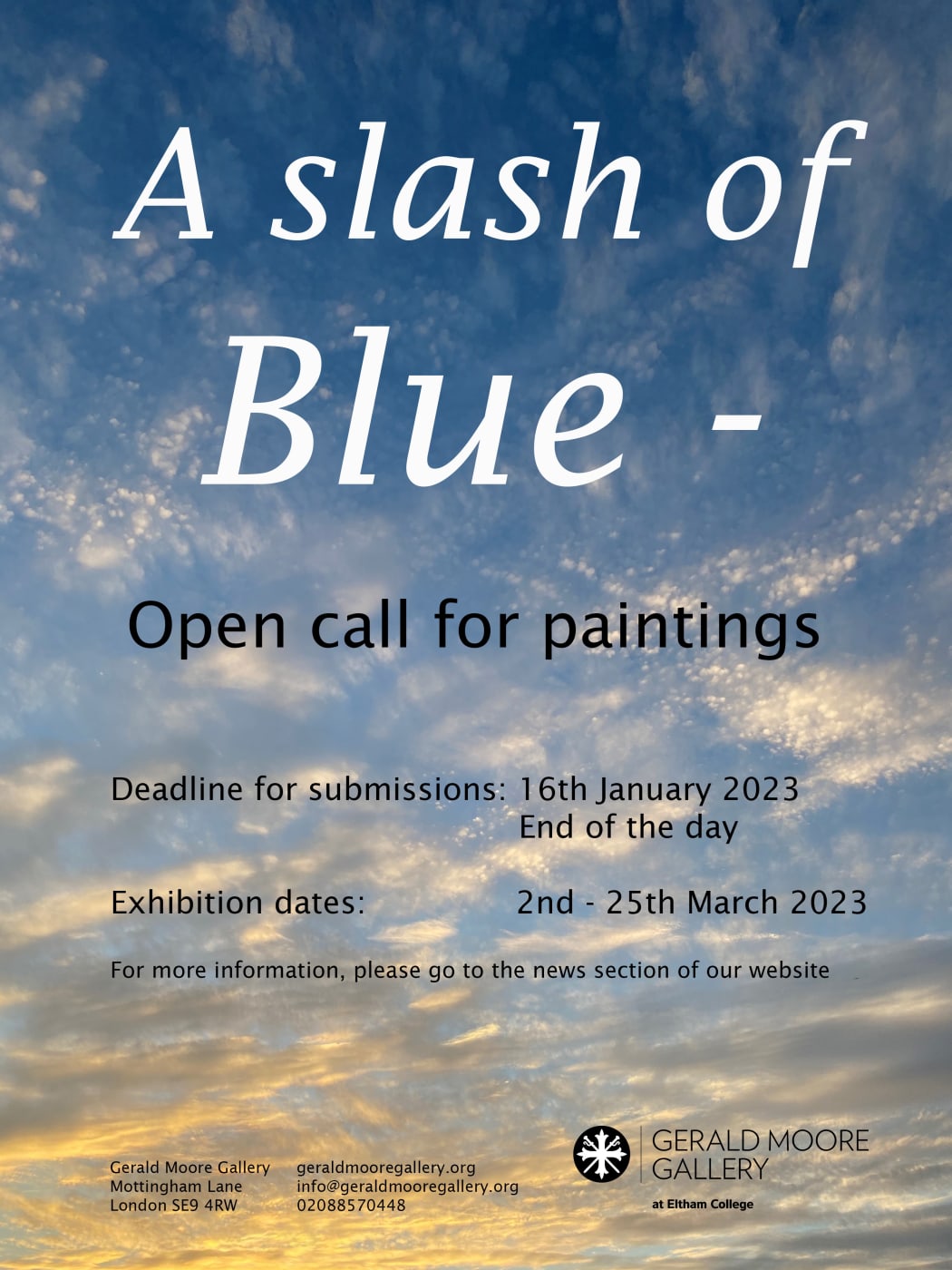 Gerald Moore Gallery is pleased to invite submissions to this year's open call A slash of Blue-
This title is taken from the first line of a poem by Emily Dickinson:
A slash of Blue –
A sweep of Gray –
Some scarlet patches on the way,
Compose an Evening Sky –
A little purple – slipped between –
Some Ruby Trousers hurried on …
This Open call is focused on painting, and is for pre-existing works from artists based in London and the South East to be exhibited in March 2023
Exhibition dates: 2nd - 25th March 2023
Entry requirements:
Open to all artists in London and the South East.
Send an image (of no more than 2mb) with a short description of the work including the media and dimensions to info@geraldmooregallery.org subject: 'A slash of Blue submission'.
Include your name, email, Instagram and a link to your website.
Deadline for submissions: Monday 16th January
Selected artists will be contacted by 1st February and works will need to be delivered to the gallery by the 18th February.
The gallery is situated within the grounds of a school and the works will need to be appropriate for young audiences.
If you have an idea for a workshop with schools, children or adults, please include this in your application, including a budget and artist fee.
Address of gallery:
Gerald Moore Gallery, Mottingham Lane, London SE9 4RW.