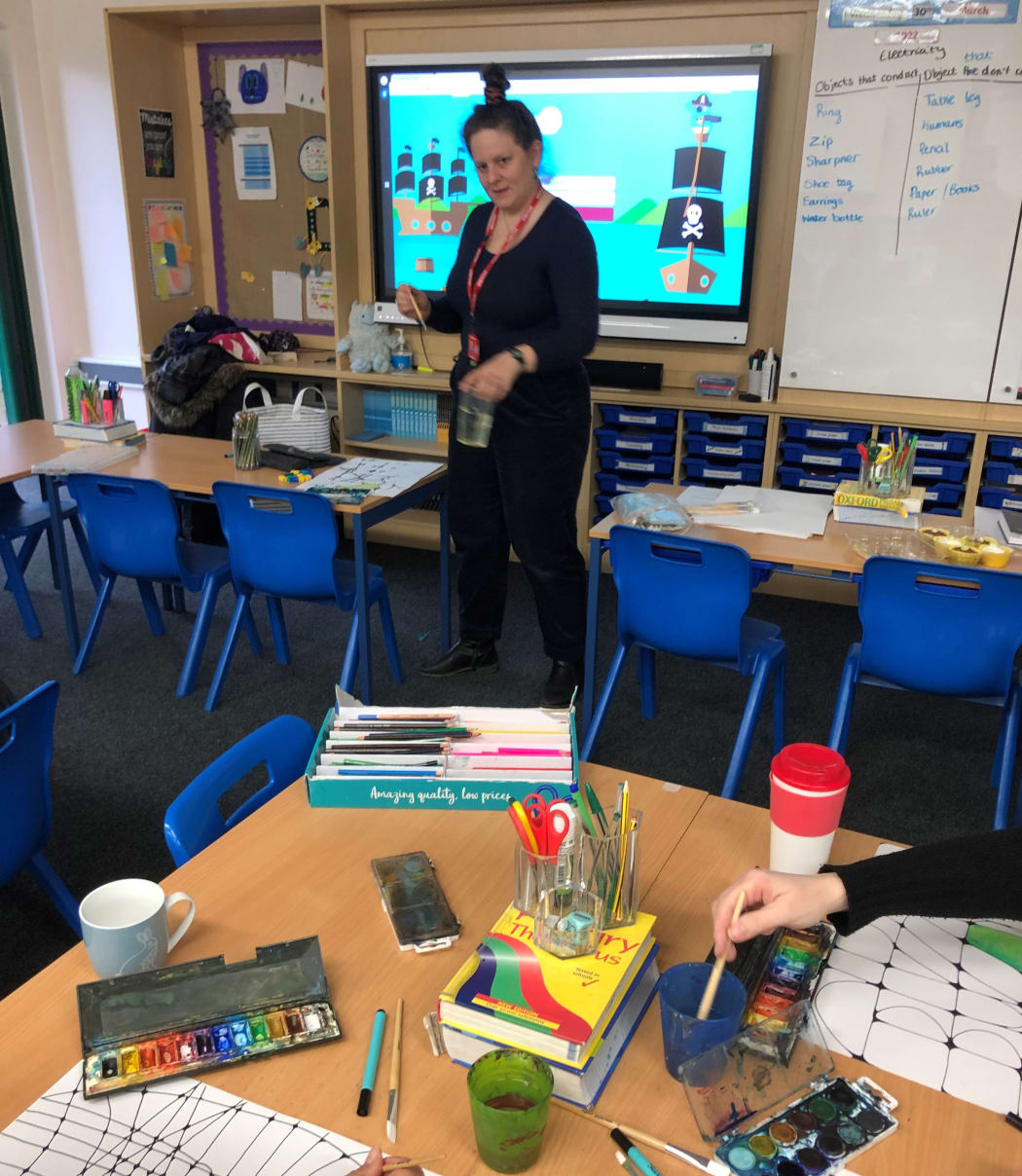 Gerald Moore Galllery and art therapist Elaine Homer is very excited to be working with St. Vincent's Catholic Primary School starting this autumn term 2022 for the gallery's 'Art Therapy and Wellbeing in Schools Project'. The project is generously funded by Mottingham Big Local and is in it's third year.
The project is about supporting primary school children with their emotional wellbeing through art therapy using the gallery's exhibitions and collections as a stimulus for therapy. The project also supports teachers through wellbeing activities and CPD events that are run by professional artists.

Elaine is a UK HCPC registered art psychotherapist facilitating individual and group art therapy to enable people to express through art what may be difficult in words. Elaine works with young people and adults within the Health and Care Professions Council's Standards of conduct, performance and ethics.