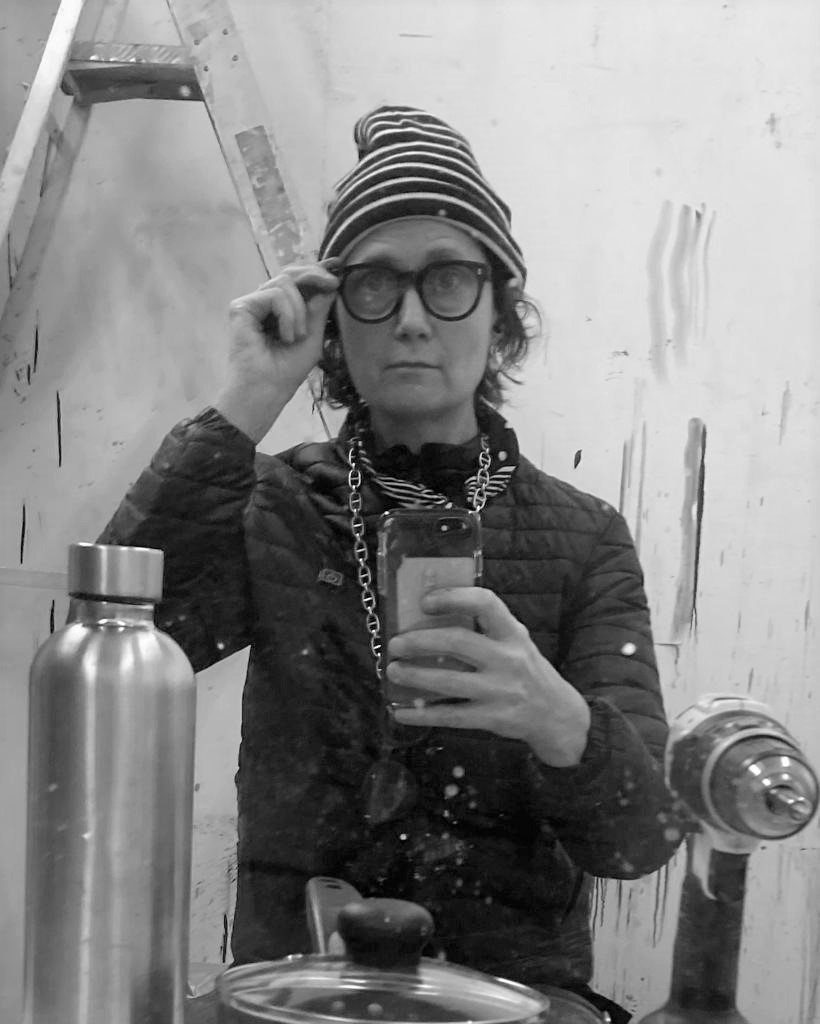 We are very excited to have Diana Puntar as Artist in Residence at Eltham College for the year 2022 - 2023. Puntar will be based in a studio next to the Art Department and will run workshops with students at Eltham College as well as the local area. As part of her residency, Puntar will also be exhibiting at Gerald Moore Gallery in April/May 2023, so please stay tuned.
Puntar is a London based artist and educator originally from New York City. Her cross-disciplinary works includes sculpture, installation, drawing, and printmaking. Puntar's ongoing project 'The Milky Way' combines various utopian inventions and contemporary cultural explorations that seek to relieve humanity of suffering most notably an Orgone Accumulator, a disco floor, and a mushroom garden into a single installation.
Puntar l holds an MFA in Sculpture from the School of the Museum of Fine Arts, Boston and BA in Sculpture from The University of Maryland, College Park. She has held teaching positions at Cal Poly, San Luis Obispo, Wilson College, and Pratt Institute. Notable grants include two from the Pollock Krasner Foundation, a Joan Mitchell Foundation grant, and a NYFA fellowship.
Puntar has held solo and collaborative exhibitions at , NY, PS1/MoMA, The Museum of Contemporary Art, Santa Barbara, CA, Pioneer Works, Brooklyn, NY and the Schneider Museum of Art in Ashland, OR. Her work has been written about in Art in America, NY Arts, Art Critical, Time Out New York, The Oregonian, The Portland Mercury, Modern Painters, Gay City News, Artnet.com, Art New England, Boston Sunday Herald, The Boston Globe, and more.