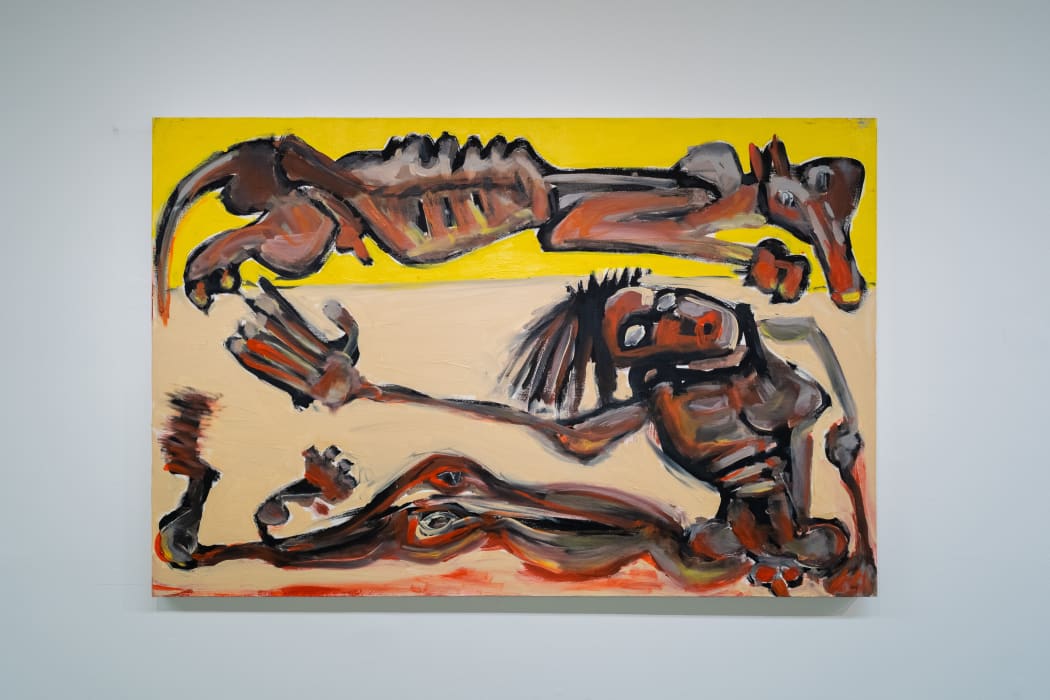 Tolerance by Patrick Altes
Join us for refreshments, an artist led tour of the exhibition Tolerance by Patrick Altes, followed by a panel discussion with guest speakers.
1pm to 2pm:
Artist led tour of the exhibition
2pm to 3pm
Panel discussion on the themes of Tolerance, Migration Identity. Reserve your free space here
Our panel:
Patrick Altes (http://patrickaltes.com)
International artist, whose solo show "Tolerance", we are currently exhibiting.
A leading light in the emerging Franco-Algerian art movement, Altes's first-hand experience of unjust, brutal and discriminatory societies fuelled a sense for the politically, socially and humanly acceptable which has become a thematic concern visible in all his creative work. In this timely, major exhibition, Altes confronts negative cultural stereotypes and advocates for tolerance and respect in times of angst, division and separatism.
Nadene Ghouri, writer and broadcaster (http://www.andrewlownie.co.uk/authors/nadene-ghouri)
Nadene Ghouri is a multi-award winning journalist specialising in human interest and human rights issues. She is a former correspondent of both the BBC and Al Jazeera English and today is a freelance broadcaster and reporter working for BBC current affairs and leading publications including The Guardian and Mail on Sunday. She is the co-author of two New York Times bestsellers The Favoured Daughter about the life of Afghan human rights activist Fawzia Koofi and Born Into The Children of God with cult survivor Natacha Tormey
S.I. Martin, writer and black British historian (http://www.simartin.org.uk)
Specialising in the fields of Black British history and literature, I work with museums, archives and the education sector to bring diverse histories to wider audiences. I have published five books of historical fiction and non-fiction for adult and teenage readers.
I have worked with and for the Black Cultural Archives, National Maritime Museum, the V&A, Tate Britain, London Metropolitan Archives, National Portrait Gallery, Horniman Museum, The National Archives, RAF Museum, Wellcome Trust and many others.
3.30 to 4pm
Tolerance Art Competition
Jury (Patrick Altes (Artist), Janet Rady (Curator and Art Gallerist), Katie Harris (Curator), to announce three winners to receive one of the exhibited photo/drawing from the series "Musings" by Patrick Altes
Refreshments will be served