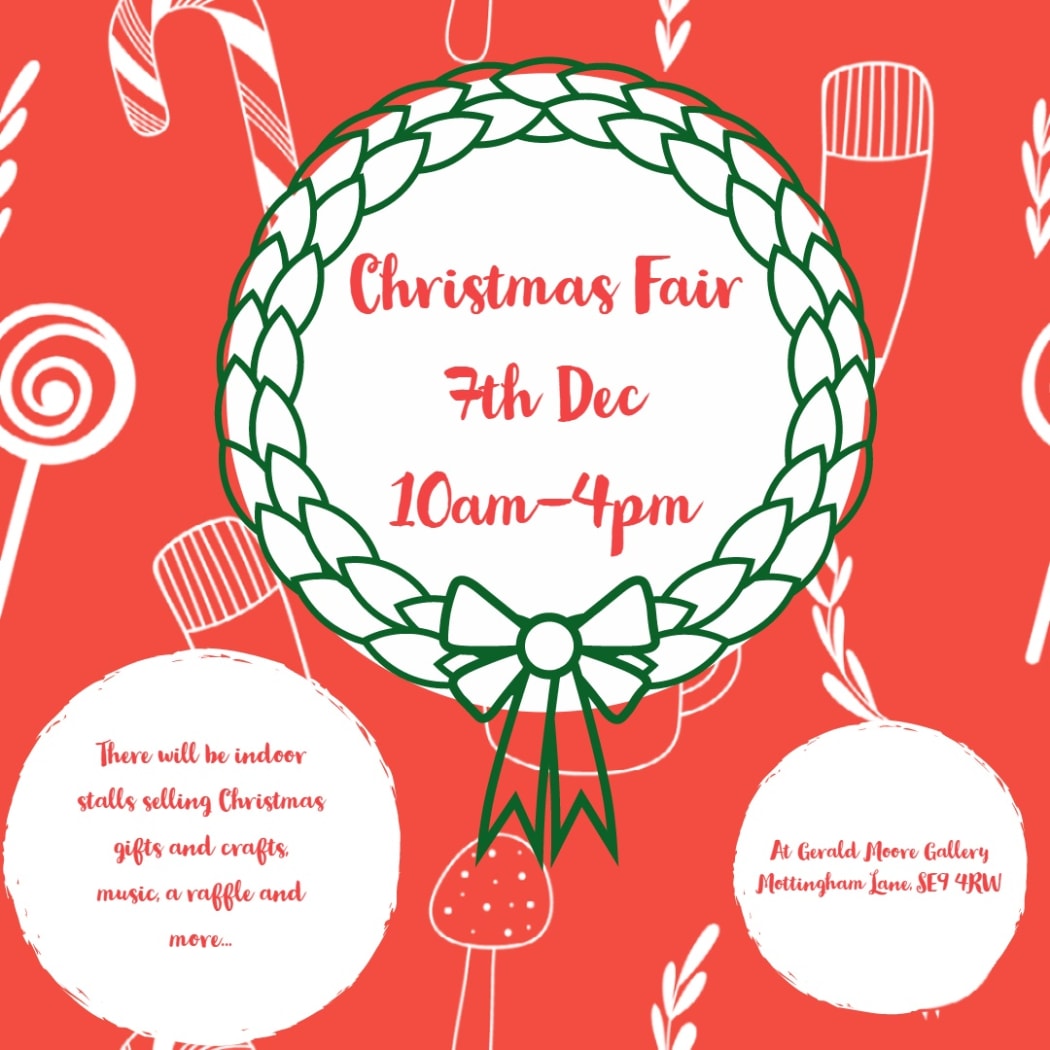 Gerald Moore Gallery is hosting a Christmas Fair on Saturday 7th December, 10am-4pm to raise money for the gallery's outreach programme. All the proceeds will go towards our work in a local Primary School working with young children with special education needs through art therapy.
We will have a range of indoor stalls plus Christmas treats, music, hot chocolates, a Christmas raffle and more.
Perfect for the whole family to join so please come along and pick up some Christmas gifts and ideas.
If you are interested in selling then please join us to sell your wares, crafts, gifts, art and bric a brac. Each stall cost £15. To book your place or find out more please email: info@geraldmooregallery.org