We had a productive CPD session at St. Vincent's Catholic Primary School in April 2023. The session was made possible through the generous support of Mottingham Big Local Refocused. For the session, we engaged three artist facilitators, Rutie Borthwick, Veronika Neukirch and Diana Puntar to work with staff on a number of exercises:
- Diana Puntar gave a slideshow and used postcards as method to share and discuss ideas..
- Veronika Neukirch discussed the work of artist Wassily Kandinsky and Synaesthesia and directed an exercise on painting to music.
- Rutie Borthwick taked about the perfectionist within us and directed an exercise around sacred geometry using a compass.
The session is part of our outreach project Art Therapy and Wellbeing in Schools Project and St, Viincent's Catholic Primary School is the third school that we have worked with.
If you are a school or organisation and is interested in bespoke CPD and wellbeing workshops supplemented by art, do get in touch with us at info@geraldmooregallery.org or 02088570448.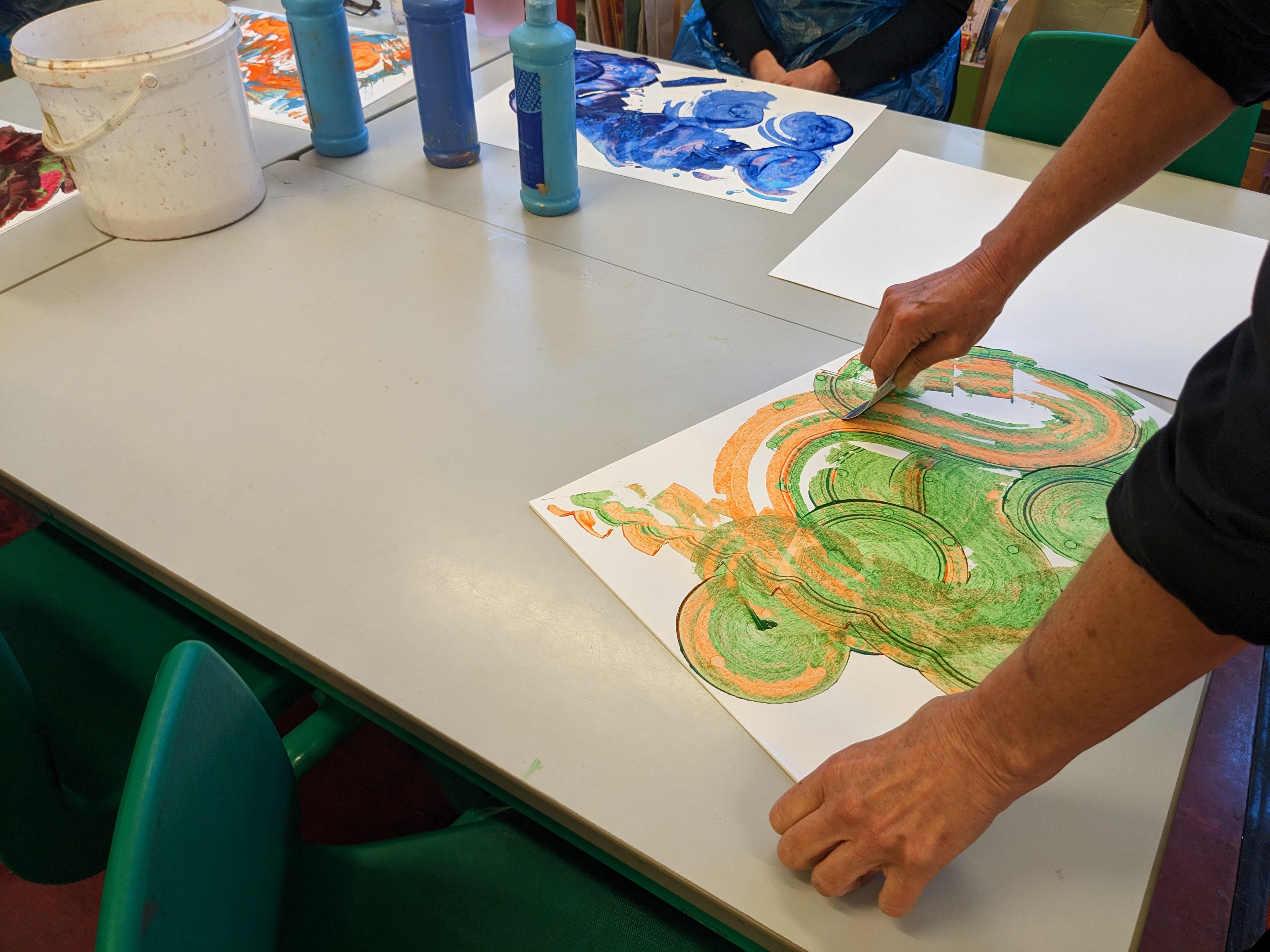 Staff worked with paint and music faciilitated by artist Veronika Neukirch. Photo: Veronika Neukirch