Gerald Moore Gallery is delighted to present A slash of Blue- our annual open call exhibition, this year with an emphasis on painting.The title for this exhibition comes from the poem 'A slash of Blue-' by the American poet Emily Dickinson:
A slash of Blue –
A sweep of Gray –
Some scarlet patches on the way,
Compose an Evening Sky –
A little purple – slipped between –
Some Ruby Trousers hurried on …
The call was open to all artists living in London and the Southeast. Artists were asked to submit an image of a pre-existing painting that worked in relation to the poem, this was open to wide interpretation. The scope of the entries was vast and varied.
A slash of Blue- runs from 3rd March – 8th April 2023. The opening event is on Friday 3rd March, 4 – 8pm.
The exhibition is open to the public every Saturday 10am to 4pm until 8th April 2023 or by appointment for other days.
The works were then selected by a panel of 19 young people aged 11-18 from Eltham College who chose 60 artworks, according to whether the painting moved them and whether they felt a relation to the poem.
Quote from Year 9 student: 'I was initially shocked by the variety of the paintings submitted as I thought there would just be landscapes…. We each had different favourites which was interesting'
Artists include:
Agnes Brandstaetter, Amelia Bowles, Amy Cochrane, Andy DCruz, Ania Pieniazek, Belinda Smith, Brian Cheesewright, Camila Quintero, Christine Calow, Elena Blanco, Elle Jackson, Ema Mano Epps & Jyoti Bharwani, Enver Gürsev , Erin Bird, Flora Butler, Henrietta MacPhee, Hettie Inniss, Imogen Perkin, Isabel Garfield, Jacqueline Synnott, Janine Roux, Jon Braley, Kaja Stumpf, Kate Lowe, Kate Wynne-Eyton, Latifah Stranack, Lesley Bunch, Lucy Bristow, Lucy Duke, Lucy Smallbone, Macarena Pinilla, Martin Howarth, Mills Brown, Mimi Lanfranchi, Mirham, Mitko Karakolev, Orsina Pasargiklian, Phoebe Evans, Rebecca Boyd Allen, ruby Khan, Sam Slattery, Sarah Tew, Shirley May, Stanley Buglass, Tommy ramsay and more…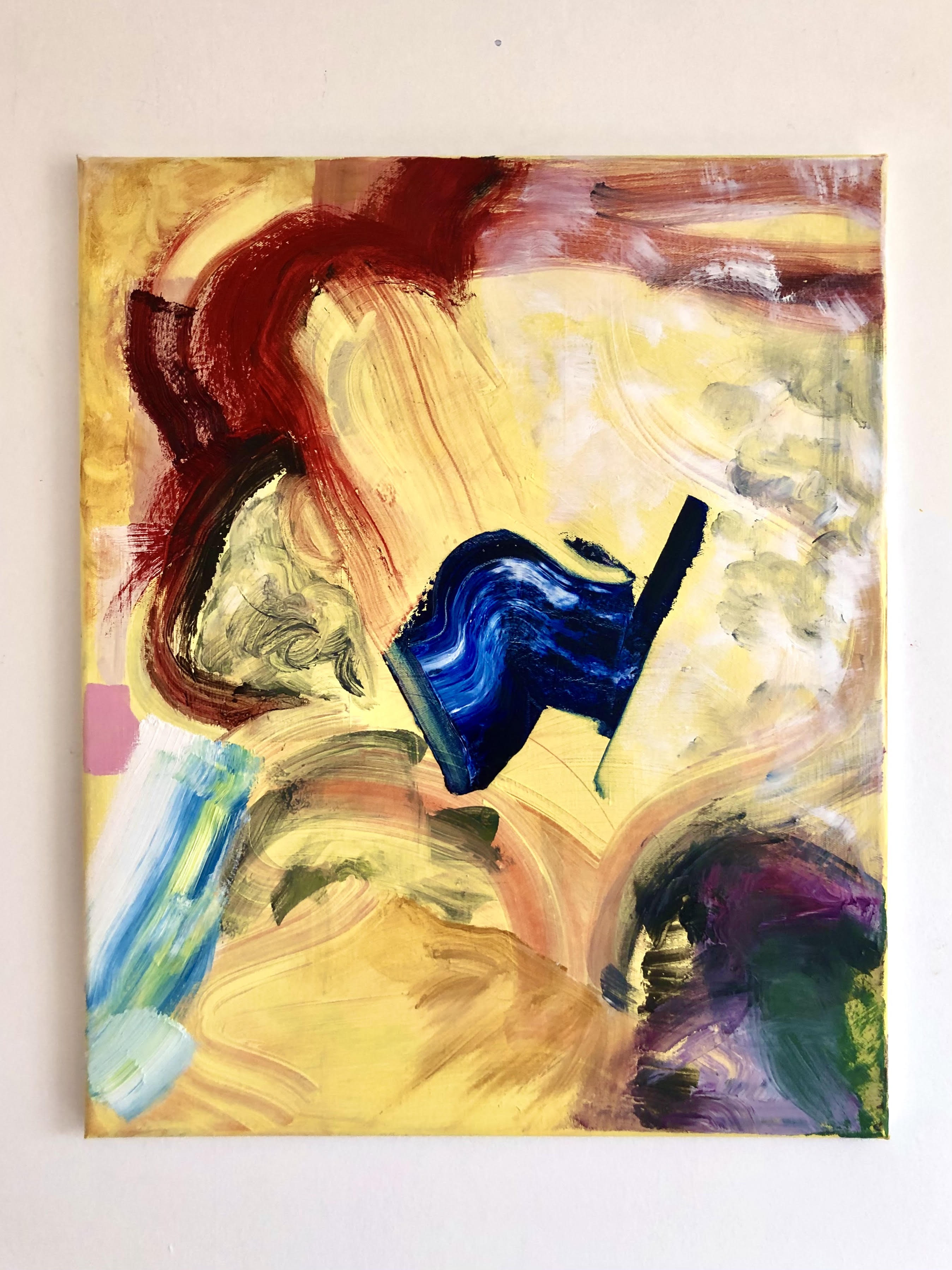 Under Blue; Under Grey - Awaiting the Break of Day, 2023 by Belinda Smith
Image: Belinda Smith