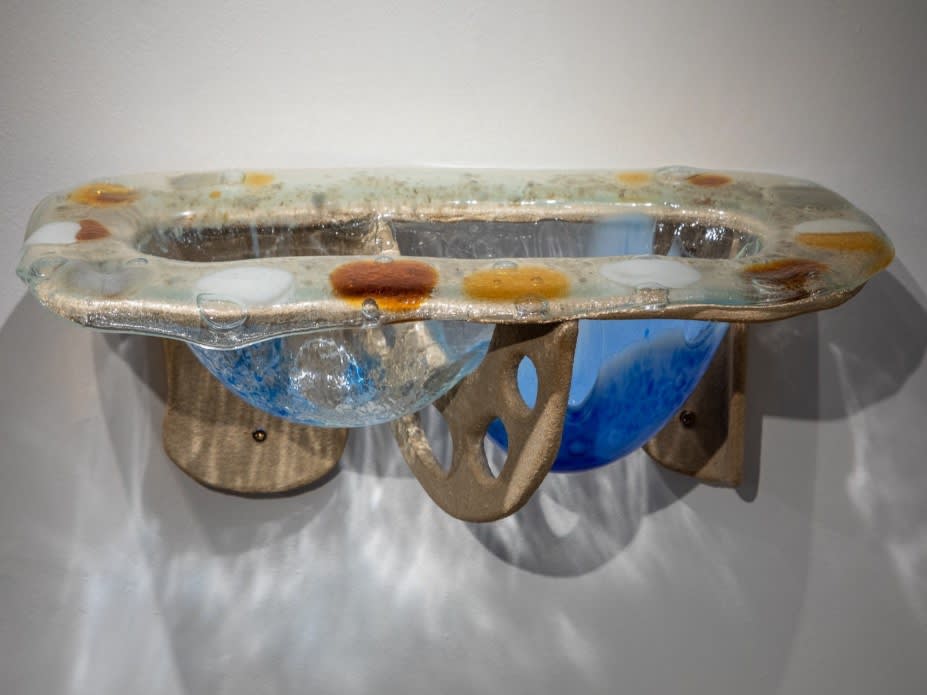 Join us this Friday 3rd February 2023 4 to 8pm to celebrate the opening of In the Fire, a group exhibition featuring works by Hings Lim, Veronika Neukirch and Pam Su in the Gerald Moore Gallery's Ground Floor exhibition space. Light refreshments will be served.
Artists in the exhibition explore fire and light as both nurturing and destructive elements as well as notions of energy, renewal, and transparency in glass, ceramics, and video works.
Exhibition runs from 2nd to 25th February 2023.
The exhibition is open to the public every Saturday 10am to 4pm until 25th February 2023 or by appointment for other days.
To book your visit, please click on the link on the link below (not compulsory).
Image: 'You See Right Through My Membrane (Droop/Drop) (detail)' by Veronika Neukirch
Photo: Veronika Neukirch
#geraldmooregallery
#elthamcollege
#southlondon
#london
#artgallery
#artexhibition
#gallerylondon
#kidsgalleryvisit
#whatotdoinlondon
#se9
#exhibition
#contemporaryart
#sculpture
#photography
#mixedmedia
#installation
#glasswork
#ceramics
#veronikaneukirch
#emergingartist