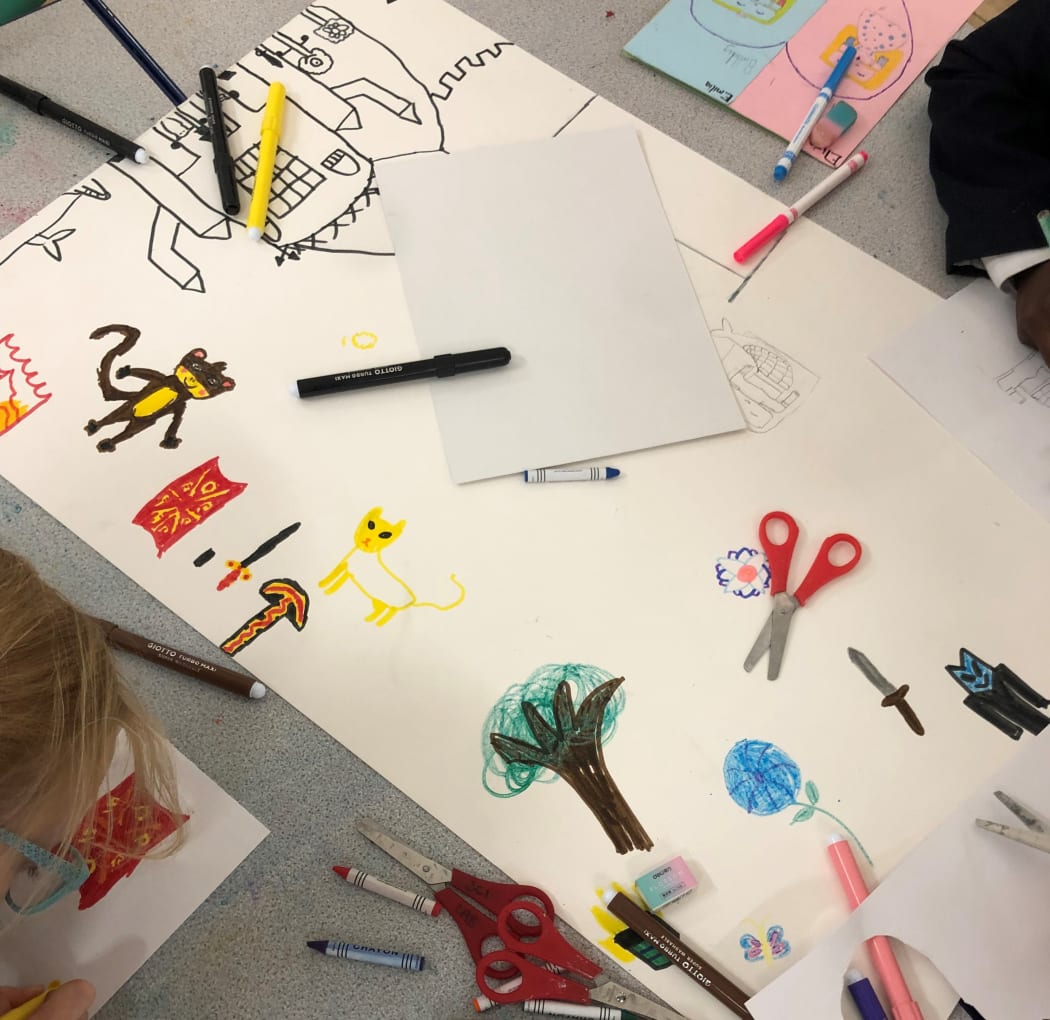 Learn new art skills and create this February Half Term! Join fun workshops at the Gerald Moore Gallery for children aged 7 to 13+.

To book or for more information, please click on the links below:
Monday 13th February 2023, 10am – 12pm
Learn to create abstract and figurative forms with clay. Learn to wedge, cut, roll and imprint on clay slabs with Nathan.
Tuesday 14th February 2023, 10am – 12pm
Create a Memory Box for ages 7 – 13
Create a memory box/shadow box inspired by Joseph Cornell. Learn to make a box, and use collage and assemblages to create a personal interior.
Bring along some personal objects from home for inspiration.
Wednesday 15th February 2023, 10am – 12pm
Create an Ancient Tiled Tablet for ages 7 - 15
Create a tile mosaic masterpiece using colourful ceramics tiles. Using ancient tablets and architectural details as inspiration, you will create a figurative piece that narrates a story or an abstract decorative piece.
Thursday 16th February, 10am – 12pm
Design Characters and Clothing for ages 7 - 13
Learn to draw and sketch characters and design interchangeable clothing. We will be using marker pens, pencil colour and poster paint. Characters can be based on people you know or imagined.
Friday 17th February, 10am – 12pm
Colourful Candle Making for ages 9 - 15
Learn to create your own colourful and fun candles with artist Rutie. Create candles that you can gift to the adults in your life.
#geraldmooregallery #elthamcollege #southlondon #london #artgallery #artexhibition #gallerylondon #kidsgalleryvisit #whatotdoinlondon #se9 #mixedmedia #artworkshop #februaryhalfterm #createart #childrenworkshops