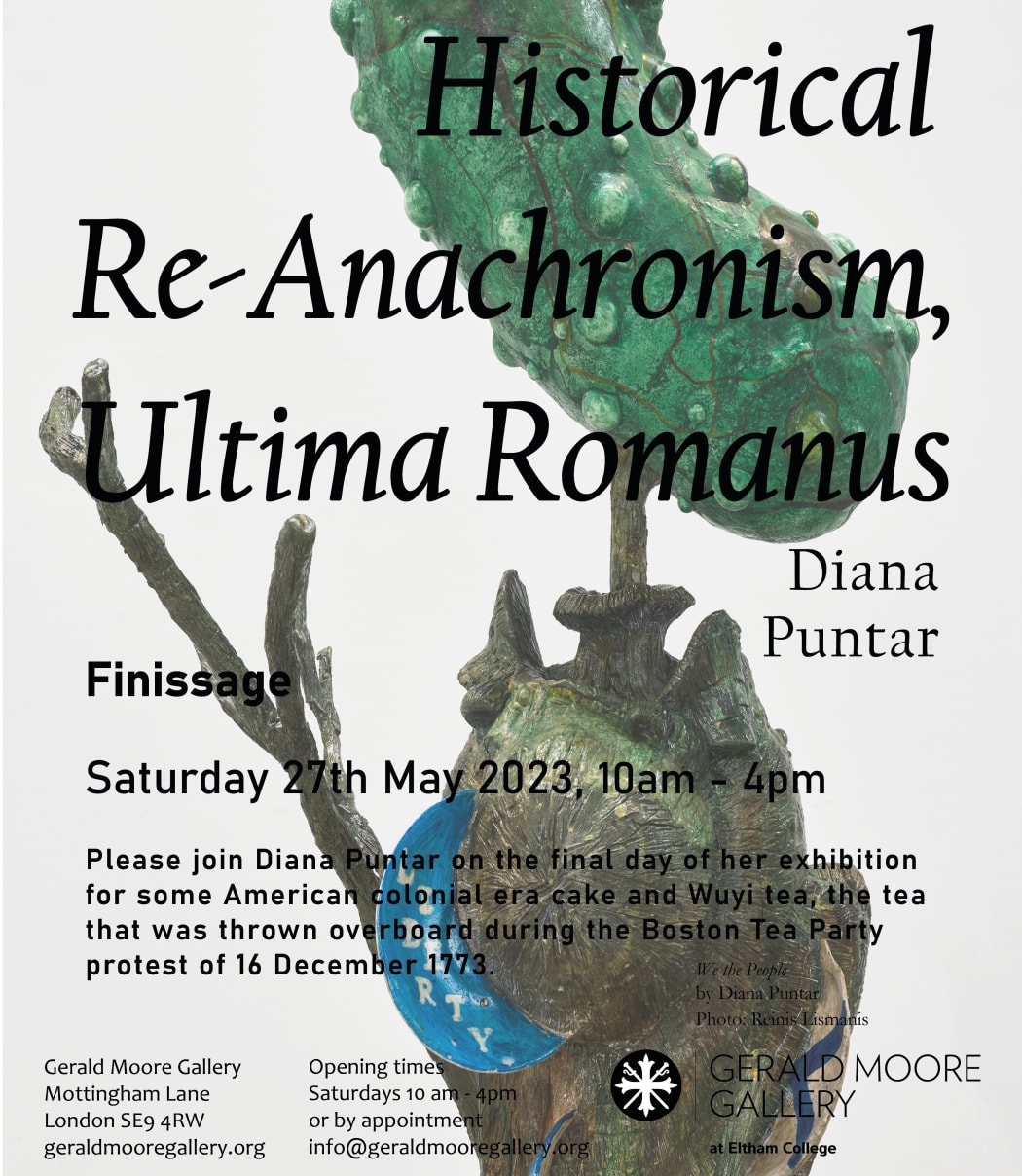 FINISSAGE
SATURDAY 27TH MAY 2023
FROM 10AM TO 4PM
Please join Diana Puntar on the final day of her exhibition for some American colonial era cake and Wuyi tea, the tea that was thrown overboard during the Boston Tea Party protest of 16 December 1773.
'Historical Re-Anachronism, Ultima Romanus' is open every Saturday 10am to 4pm until 27th May 2023 or by appointment for other days.
Please go to our website for more information.
Photo in poster: Reinis Lismanis